For immediate release:
Ashley Labar
916-319-2028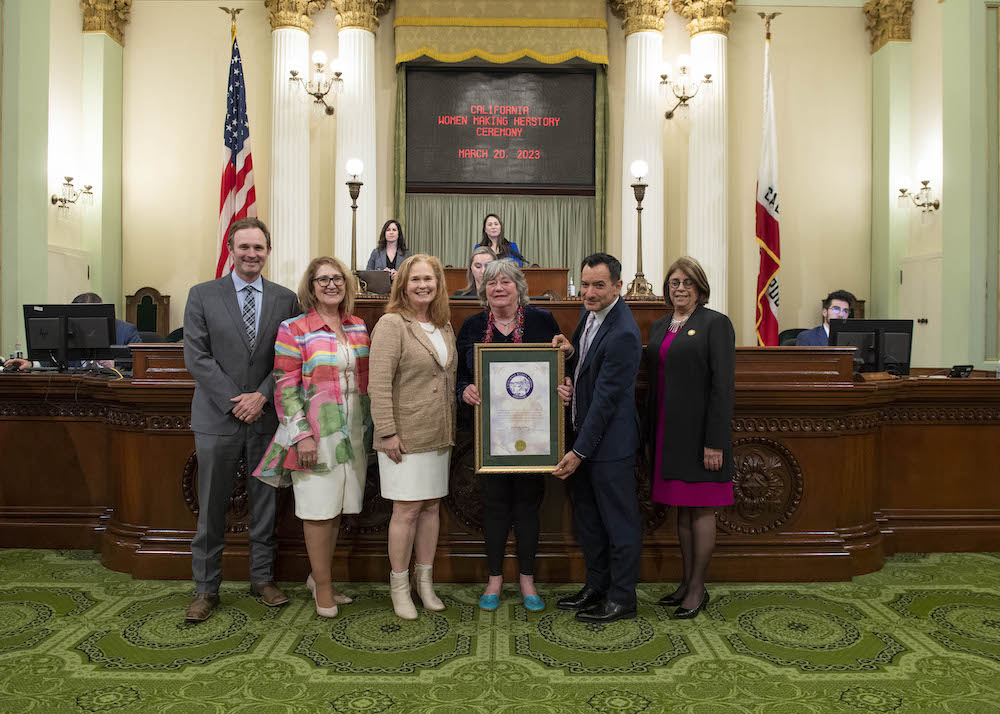 SACRAMENTO, CA – Assemblymember Gail Pellerin (D-Santa Cruz), is pleased to introduce the Women of the Year, representing the 28th Assembly District: Rosemary (Rosie) Chalmers.
People love waking up to Rosie Chalmers on the airways. She hosts interesting guests who share what's happening in food, books, trash, space and beyond. Her focus on good news and ending every Friday show singing "always look on the bright side of life" lifts people up and her positive energy is contagious. What many people don't know is that during disasters from flood, fires, and earthquakes in Santa Cruz, Rosie would spend 24 hours a day taking calls from frightened residents while helping to direct them to services.
"It is exciting to honor deserving women like Rosie, who do extraordinary work in their hometown communities. They are our unsung heroes who work tirelessly; expecting nothing in return. They deserve to be recognized for their efforts and service," said Assemblymember Gail Pellerin. "I encourage everyone to take part in and recognize the achievements of women in your own communities. I want to honor Rosemary for her contributions and encourage everyone to do what they can to make our community better every day," ended Assemblymember Pellerin.
# # #
Assemblymember Pellerin represents the 28th Assembly District, which includes Santa Cruz County and Santa Clara County. In Santa Cruz County, the District includes the North Coast communities of Davenport, Bonny Doon and Swanton, the cities of Scotts Valley and Santa Cruz, the San Lorenzo Valley, and portions of Soquel, Aptos, and Corralitos. In Santa Clara County, the District includes the Town of Los Gatos, cities of Monte Sereno and Morgan Hill, the communities of Lexington Hills, Willow Glen, Cambrian Village, Santa Teresa,the Almaden and Coyote valleys, and portions of Campbell, Gilroy, San Martin, Saratoga, South San Jose.