June 2015 District Report

Greetings! This newsletter is to inform you about your 28th Assembly District, as well as the California State Legislature.
It is an honor to serve this district, and I look forward to working with you to improve our community.
Sincerely,
Evan Low
Assemblymember, 28th District
---
LEGISLATIVE SPOTLIGHT
AUTHORED 13 BILLS – SECOND HIGHEST OF ANY FIRST YEAR LEGISLATOR
I authored 13 bills that successfully passed out of the Assembly ahead of the house of origin deadline in early June. I am proud to have authored legislation that will help to improve California. I thank my colleagues from both sides of the aisle for supporting these measures and look forward to working with members of the Senate to ensure that these bills are brought to the Governor for his signature.
As of June 17th, here are highlights  of my bills passed by the Assembly (some bills may be amended as they move through the California Senate):
AB 626 requires the California Community College (CCC) Chancellor's Office to convene a group of stakeholders to develop recommendations on funding strategies in order for CCC districts to achieve the statutory goal of 75% full-time to 25% part-time faculty teaching at CCCs. In 2013, only 56% of credit courses were taught by full-time faculty.
AB 648 establishes a grant program through the Department of Public Health to support the expansion of dental services to underserved communities through the Virtual Dental Home program. This will provide dental care to residents of the state who are in greatest need of these services.
AB 828 clarifies that any motor vehicle operating in connection with a transportation network company (TNC) is not a commercial vehicle. The bill will update an 80 year old statute and create consistency in the law as the popularity of TNCs continues to rise in our state.
AB 1100 increases the fee required to submit a ballot initiative proposal to the Attorney General's office to $2,500. The fee will deter frivolous proposals from being submitted and help to pay for the cost of the Attorney General's office to analyze and prepare a title and summary for each initiative.
These bills and others will now be considered by the Senate.
---
PASSAGE OF STATE BUDGET
This year's budget reflects many months of negotiations between the Legislature and the Governor. While not everything we may want is included, the budget still goes a long way in providing new investments to restore funding for our schools and early childhood education, reinvesting in higher education, improving public safety, building up our rainy-day reserve fund, and paying down debt.
I am proud to have advocated on behalf of the residents of the 28th Assembly District in support a budget which is thoughtful, balanced and allows us to build a strong future for the people of California.
Key highlights:
Drought Response
Provided a CEQA exemption for a narrow class of water recycling projects that will not impact sensitive environments.
Empowers local agencies by allowing any public entity that supplies water to assess up to a $10,000 penalty for violation of an emergency conservation regulation.
K-12 Education
Increases Prop 98 funding from 2015-16 by over $14 billion in a mix of one-time and on-going funds above the 2014-15 Budget Act.
Expands Early Education funding by an ongoing amount of $265 million. In this budget year, the total cost will be $235 million, this includes:

13,930 new child care and full-day preschool slots.
Rate increases for vouchered child care, preschool, and center-based care.
Increasing CCC, CSU & UC funding
Provides major increase for Community Colleges including $38 million Cal Grant B increase for Community College Students.
Increases funding for the CSU by $97 million, an increase of $59 million over the May Revision.
Provides $25 million increase for the UC, but makes the funds contingent upon the UC increasing enrollment of California students by 5,000 over the next two years and capping enrollments of out of state students.
Improving Health Care
Repeals the AB 97 Medi-Cal 10% rate cut for dental care providers immediately. Beyond dental providers, defers the issue of rate increases to an upcoming Extraordinary Legislative Session on improving healthcare.
Funds Medi-Cal services for children, regardless of immigration status.
Public Safety
Provides $1 million to support a body camera pilot program for CHP officers.
Authorizes an additional $6 million for programs and initiatives to strengthen relationships between law enforcement and the community, including body cameras.
Provides $10 million to support grants for community groups providing services to human trafficking victims.
The Legislature has also convened special sessions on infrastructure and health care. These two special sessions will allow for us to reach timely, bipartisan and comprehensive solutions to these issues. If you have any questions at all, please do not hesitate to contact my District Office at 408-446-2810 or my Capitol Office at 916-319-2028.
---
ISSUE SPOTLIGHT
Asian Pacific Islander American Heritage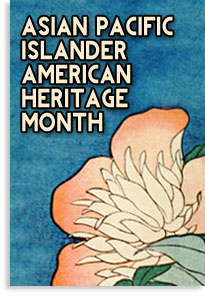 As part of API Heritage Month last May, I honored Santa Clara County Superior Court Judge Erica Yew as a legal trailblazer. I was honored to present Judge Yew with a resolution on the floor of the California State Assembly.
May was Asian Pacific Islander American Heritage Month. The month honored the many nationalities under the aegis of Asian and Pacific-Islander, who have immigrated to America and California throughout the last 151 years. The month of May was chosen to commemorate the immigration of the first Japanese to the United States on May 7, 1843, and to mark the anniversary of the completion of the transcontinental railroad on May 10, 1869. The majority of the workers who laid the tracks were Chinese immigrants.
Elder Abuse Prevention
Each year, hundreds of thousands of older persons are abused, neglected and exploited by family members, care givers, and others. Many of these older victims are vulnerable and/or frail. When seniors reach such physical and mental conditions, they must depend on others to help them meet their most basic needs.
If you know or suspect someone who is the victim of elder abuse, please contact 911 if there is a life threatening emergency. In the event of a non-life threatening emergency, please contact the Santa County Department of Adult Protective services, who has links to its services and other services.
---
EVENTS REPORT
Public Safety Forum
In collaboration with State Senator Jim Beall, Assemblymember Mark Stone, San Jose City Councilmember Johnny Khamis, the Santa Clara County Office of Reentry Services, and the California Legislative Analyst Office (LAO), we organized and moderated a public safety forum in Almaden Valley to provide information and listen to residents' concerns regarding the increasing crime in our community.
First, the Forum was able to alleviate resident fear that the increased crime was related to the implementation of the State of California's Realignment. The LAO detailed how a federal court mandate to reduce overcrowding in jails resulted in state prison inmates being transferred to county jails.  No criminals were directly released into the community. The State also provided substantial funding to local jurisdictions, including $100M - $200M for fiscal year 2015-2016.
The County's Reentry Services, which provides wrap-around services for parolees to become productive members of society, released results where only one-third of parolees were rearrested within five years of release. The panel discussed how much of the crime in Almaden Valley is caused by juvenile offenders, which makes improving truancy patrols a top priority.
The vast majority of audience questions involved how to increase the number of San Jose Police Officers.
28th Assembly District Open House
On April 23rd, we celebrated the grand opening of our new district office, located at 20111 Stevens Creek Boulevard, Suite 220, in Cupertino. Over 150 people attended, including local elected officials, business people, and residents.
28th Assembly District Small Business of the Year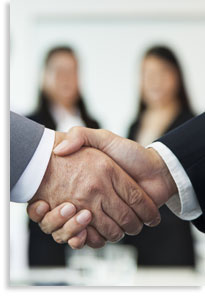 It was my pleasure to recognize Bozzuto Insurance Services, as the 2015 Small Business of the Year for the 28th Assembly District.
Bozzuto Insurance Services is a great example of how a company can be a successful business and terrific community partner. Bozzuto Insurance Services, located in Campbell, has been providing insurance services to companies throughout California for over 30-years. Bozzuto is known in the community for being active in the San Jose-Silicon Valley Chamber of Commerce and for supporting many nonprofits, including City Team Ministries, EMQ FamiliesFirst, Silicon Valley Education Foundation, and Second Harvest Food Bank. The Business of the Year Program is run in concert with the California Small Business Association.
Community College Funding Forum
At De Anza College, I appeared alongside State Senator Jim Beall, De Anza College President Brian Murphy, and two student leaders at a forum focusing on community college funding. Due to state budget shortfalls during the recession, community college funding was hit hard, causing increased tuition. The presentation reported that with the economy's recovery, the prospect of restored funding for community colleges has increased. Over 300 students and community members attended this event. Many of the student questions focused on whether or not a loophole will be closed that allows corporations to avoid reassessment of property transferred between businesses.